Claire Adamson -
Freelance Copywriting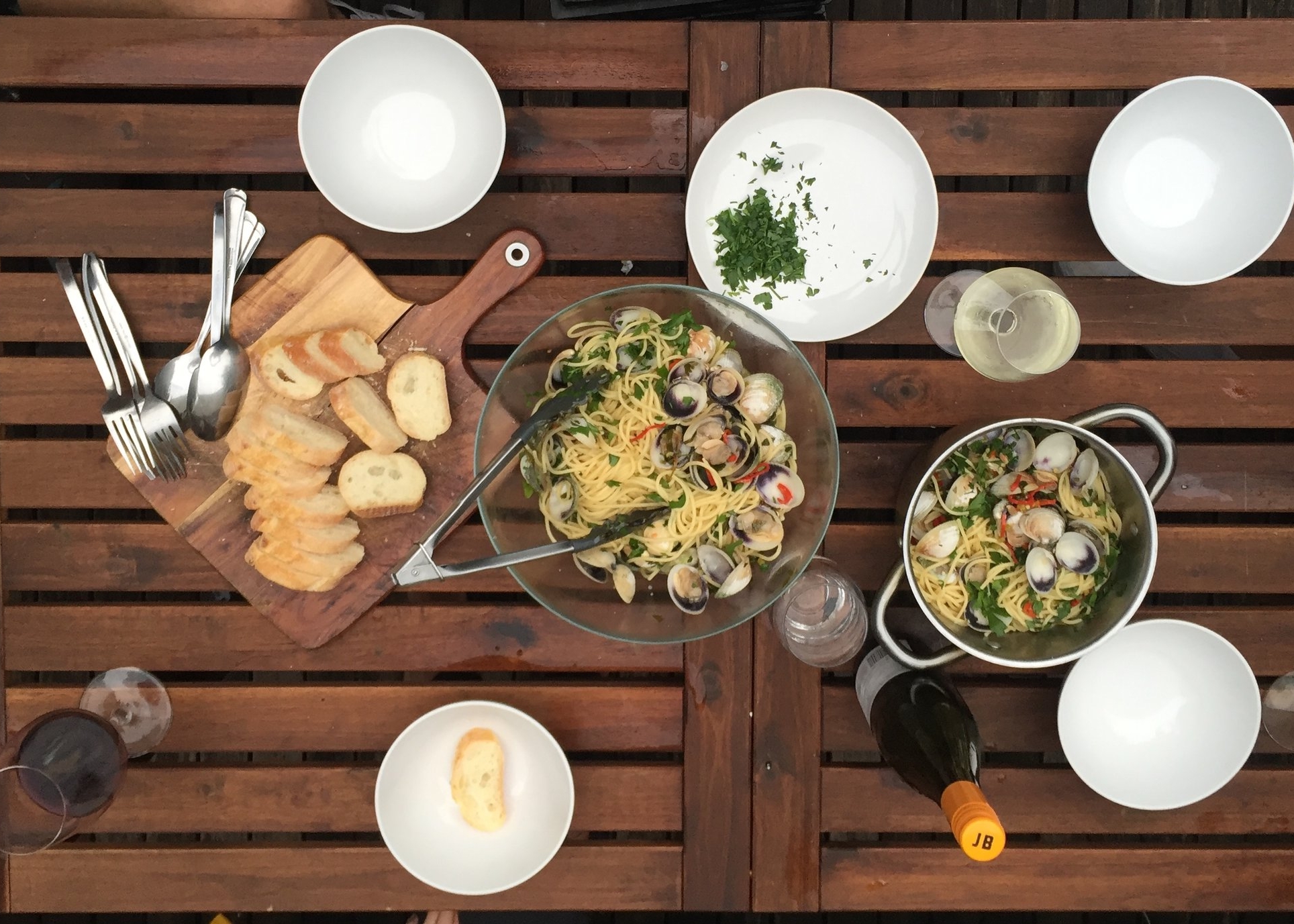 What I Do
I am a versatile freelance copywriter, specialising in wine and food. I have a talent for crafting great content, whether it's instructional copy or entertaining opinion. I can:
Write news and features about a range of different topics, from wine and food to loving soliloquies about Sabrina the Teenage Witch. I can also take a pretty good photograph.
Write high quality instructional copy for the web.
Write engaging advertising copy for the web or for print.
Create strategy for social media platforms - particularly Facebook, Twitter and Instagram.
Turn French copy into high-quality English copy (with a little help from Google).
Sub-edit existing copy with a high degree of accuracy.
About Me
I am a freelance copywriter and journalist based in Auckland, New Zealand. I've been drinking wine and talking about it for around ten years, but it feels like forever.
After stints in some of the most well-respected wine shops in New Zealand and the United Kingdom, I made my way into the writing game in 2013, eventually taking responsibility for all the encyclopedic content on Wine-Searcher.com.
My particular interests lie at the intersection of history and wine, and also how technology helps consumers interact with wine.
I am also consistently preoccupied with food - catch me writing about it over at thecheesediaries.com.
Debunking the Wine Score Inflation Myth
Legendary British wine writer Hugh Johnson isn't a fan of wine scores.
Speaking at the Symposium for Professional Wine Writers in Napa in February, he recalled his bafflement at seeing the numbers down the side of Robert Parker's tasting notes for the first time. He asked what they were, and was horrified at the answer. "What else can you score?" he asked, plaintively. "Your friends? Your family?"
Where to Eat in Lyon, France's Most Famous Foodie City
Cheese, wine, and a reputation for not skimping on the butter and cream have made France one of the finest food tourism destinations in the western world.
From Calvados and oysters in Normandy, to Pinot Noir and escargots in Burgundy, the country offers a wealth of gastronomic adventures. But one part of France in particular excels as a foodie's dream: the city of Lyon.
Twelve Bottles That Prove New Zealand is More Than Sauv Blanc
Love it, hate it, or love to hate it, New Zealand Sauvignon Blanc is a powerful thing. The grape occupies two-thirds of the country's vineyards, accounting for a whopping 86 percent of its wine exports.
And as a New Zealand national, no wine has ever invoked the feeling of home for me quite like a grassy, herbaceous glass.
Contact Me
Get in touch if you need some top-notch freelance copywriting for your wine- or food-related website - I am fast, professional, and most importantly, I know what I'm talking about. If you've got any hot tips or interesting stories, or you're doing something cool that you think needs covering, then I'd love to hear about that as well. Email me at claireadamson at gmail.com, or fill in the form below.